European Research Council Comes a Step Closer. (September 30, 3003)
A version of the National Science Foundation designed to embrace continental Europe took a step toward reality last week. A panel set up to advise European Union research ministers laid out a detailed proposal for a European Research Council (ERC), a €2 billion (A$4.2 billion) per annum fund to support basic research. The fund which the panel sees as being in addition to current national programs would be included in the Framework 7 budget, starting in 2007, but it would be administered by an independent ERC led by "eminent researchers."
A final version of the report, which is currently open for comments, is to be sent to the E.U. research ministers in December. Just when an effective ERC becomes a reality will depend on the degree of consensus that the nations' research ministers can reach, but the report in itself ought to provide thought for the Australian ministers responsible for supporting the nation's fundamental research. (see: http://www.esf.org/newsrelease/63/ERC.pdf and later in October: http://www.the-elso-gazette.org/magazines/issue16/features/features1.asp)

Abbott Leaves Nelson and Andrews Holding the Bag. (September 30, 2003)
He who yesterday was the Commonwealth Minister for Employment and Workplace Relations, Tony Abbott, now our Minister for Health and Aging has left fellow Minister for Education, Science and Training, Brendan Nelson holding a bag with one very warm potato. Having jointly announced the Higher Education Workplace Relations Requirements for universities eight days ago, nearly 200 university staff representatives met in Melbourne this morning and voted overwhelmingly in favour of a 24-hour stop-work action on October 16 and promised it will be followed by more 24-hour and 48-hour stoppages at key institutions should that be deemed necessary.
ACTU president, Sharan Burrow, stirred the pot saying, "Kevin Andrews [Abbott's replacement] now has a very clear choice, he can actually avert this strike, he can show he's not Tony Abbott reincarnated and that his instructions haven't been to damage the university sector." Just how long a leash Mr. Andrews has in this matter remains to be seen considering Dr. Nelson's involvement in increasing micro-management of the universities, and the charge he says was given him by the Prime Minister, John Howard, when he anointed Dr Nelson to be the man from DEST. "When you become a Cabinet Minister, the Prime Minister writes you ... a Charter Letter. It sets out the Prime Minister's expectations of what you will do and what will be the priorities for you in your portfolio. [I]n relation to Universities, [it] said that I should understand and enunciate the importance of higher education to the Australian community, and I should continue to progress workplace relations reform in the sector." [our emphasis]
[Minister for Education, Science and Training Brendan Nelson: the Chalmers Oration, Flinders Medical Centre, Adelaide July 17, 2003]
Welcome aboard, Kevin, have a nice day.

Scrooge McDuck and the Budget Surplus. (September 30, 2003)
Treasurer Peter Costello today announced that the size of the actual Budget surplus for 2002-03 is $7.5 billion, nearly double the $3.9 billion forecast.
He announced to reporters, "My principle is, if you can balance your Budget, if you can fund the necessary expenditures - which in this financial year are the commitment in Iraq, the Solomon Islands, East Timor, drought - and if you have a low debt position, then we should try and cut taxes for Australians.''
According to Mr. Costello, "The higher than estimated outcome was caused predominately by increases in company tax, with increases in company taxes around $2 billion higher than forecast at Budget." In addition he stated that the higher surplus was driven by $1 billion in taxes from individuals, and lower-than-expected welfare and education costs. [our emphasis]. Government expenditure on public relations was not discussed.
Looks like Ms Vanstone and Dr. Nelson 'ave done good keeping the lid on. The overall effect on the nation's well being, well, that might be another matter.

Wolfie and a Question of Probability. (September 30, 2003)
The acerbically witty New York Times Pulitzer Prize winning columnist, Maureen Dowd, had another go at Rummy and Wolfie the other day, but it was this bit that particularly caught our attention:
Midge [Decter's] ...description of Paul Wolfowitz as a "former mathematician" ... riveted me. The whole attitude of Rummy and Wolfie at Congressional hearings was "Barbie hates math." They couldn't come up with a concrete number for anything.

Skeptical, I checked and discovered that Wolfie's father was a mathematician from Cornell who specialized in probability and statistics; he hoped his son would follow in his footsteps, considering political science on a par with astrology.

Instead, his son chose the field of obscuring probability and statistics, refusing to cooperate with lawmakers to add up how much the war was going to cost in dollars and troops and years, or to multiply the probable exponential problems of remaking the Middle East, or even to subtract the billions that were never coming from snubbed allies.
As a follow up ANU's Mathematical Sciences Institute's Peter Hall told TFW, "The father, Jacob Wolfowitz, was one of the greats of my field, making many contributions to optimality theory for statistics and related areas (such as signal analysis). His name would be well known in some fields of engineering, and he worked in coding theory for many years."
Sic transit gloria mundi

Senate Inquiry into Higher Education Funding and Regulatory Legislation -- Request for Supplementary Submissions Information. (September 25, 2003)
The Minister for Education, Science and Training tabled in the House of Representatives on 17 September the bills which implement policy set out in the ministerial statements in May 2003. These are:
The committee invites supplementary submissions relating to detail in the legislation that may have been omitted from earlier submissions. The closing date for these submissions is 10 October 2003.
These submissions should be brief as practicable and be preferably sent to the committee's email address: eet.sen@aph.gov.au with the covering submission sheet or posted to:
The Secretary,
Senate Employment, Workplace Relations
and Education References Committee
Suite SG.52, Parliament House
CANBERRA, ACT 2600
The Senate has extended the reporting date for the committee inquiry to 7 November 2003


National Tertiary Education Union Threatens Strike at Sydney University. (September 24, 2003)

The release by the Ministers for Education, Science and Training and Employment and Workplace Relations, Brendan Nelson and Tony Abbott on September 22nd of their Higher Education Workplace Relations Requirements (HEWRR) prompted the Vice-Chancellor of Sydney University, Gavin Brown, to "postpone" signing the proposed three-year enterprise bargaining agreement which was due to take place today.
Below is an abridgement of this afternoon's media release from the NTEU:
A meeting of University of Sydney staff ...attended by over 300 staff ... condemned their management's decision to renege on the signing of a proposed three-year enterprise bargaining agreement [and] rejected Workplace Relations Minister Tony Abbott's threats to deprive universities of $404 million in additional funding unless they sign up to hardline industrial conditions, as an unwanted and divisive attempt to interfere in university affairs.

The outcome of today's meeting leaves Sydney University's Vice Chancellor, Professor Gavin Brown, with two clear choices either he can give in to Tony Abbott's bullying and try to renegotiate the agreement, or he can side with staff... if [management] decide to push ahead with attempting to renegotiate they will face a two week campaign of industrial action, culminating in a 24-hour strike on October 7.
It is most unlikely that Professor Brown would not have foreseen the response of the NTEU and Sydney University staff and it just may be a first step toward the demise of Dr. Nelson's ambitions toward party leadership. Whether or not Tony Abbott is sufficiently Machiavellian to have engineered the HEWRR to dispose of a rival is at least open to debate..

United States Research Universities Testing Strategies to Improve Undergraduate Teaching. (September 25, 2003)
As the saying goes, "With friends like" the Minister for Education Science and Training, Brendan Nelson, the higher education sector "doesn't need enemies." Before having ganged up with his mate from Employment and Workplace Relations Tony Abbott in issuing the new workplace relations requirements for universities he told the media last week, "We... found, unfortunately, that academics in Australian universities are appointed and promoted not on the basis of their ability to do what Australians need them to do and do well — that is, teach — but rather on their ability to attract and maintain research activity and resources within their own universities." Dr Nelson could not have made his misconception of the role of universities in the fabric of a nation's common good more obvious. They are not merely a vocational extension of secondary education. And if anything he exhibits a more adversarial approach to the university sector than his two immediate predecessors.
Meanwhile, a "News Feature" by Kendall Powell in the September 18th issue of Nature entitled "Spare me the Lecture" describes various initiatives that US research universities are undertaking in introductory courses to overcome "a poor reputation for teaching science." It's generally agreed that lecturing at 200 plus students in packed lecture halls is insufficient as a means of disseminating knowledge. There's nothing new in this view, practical classes and small-group tutorials are well established but they are also costly in funding and resource. A number of interactive mechanisms are being trialled and critically assessed. Powell succinct summation of the problem -- "As the number of students in each class is unlikely to fall any time soon, thinking of a way to make a 200-person course seem more student-centred tops the list of desired reforms." Richard McCray, Professor of astronomy at the University of Colorado engages his first year students directly, microphone in hand, Oprah Winfrey style. Not surprisingly it's not everyone's cup of tea, but Harvard applied physicist, Eric Mazur finding that even his elite students were not receiving the "message" he thought he was transmitting told Powell that he has taken up McCray's approach to lecturing, "I did it out of total despair. I felt that nobody had understood what I had just taught." He told his students to interrogate each other about what they thought the had learned. Impressed with the results, "he went on to base classes around such peer instruction, where students struggle with a problem, predict the answer, and then try to convince their neighbour of their argument." In short augment instruction with participation.
Powell also addresses the matter of teaching the teachers and cites the "collaboration between the Colleges of Natural Sciences and Education at the University of Texas at Austin. The four-year programme enrols roughly 180 students each year, who finish with both a science degree and a teaching certificate," while "[a]t the University of Washington in Seattle, students who wish to earn a certificate to teach high-school physics must take Physics by Inquiry, a course that exposes them to the same pitfalls that their future students are likely to meet."
For those interested, here are the websites listed in Powell's article:
---

Senate Committee Hearings Into Higher Education Funding and Regulatory Legislation Get Underway. (September 23, 2003)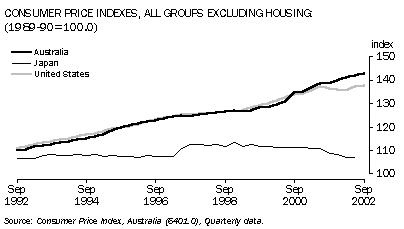 The committee hearings follow the Minister for Education, Science and Training, Brendan Nelson, tabling his complex 265-page, three-bill higher education reform package package before the House of Representatives, and the release yesterday by him and the Minister for Employment and Workplace Relations, Tony Abbott, of the new workplace relations requirements for universities (see immediately below)
The most prominent "witness" was Gavin Brown, the canny Scots mathematics professor who for a number of years has had as his day job the Vice-Chancellorship of Sydney University. He told Aban Contractor of the Sydney Morning Herald, "The problem here is that if there isn't indexation which keeps pace with inflation, then these matters will eventually run out of steam and have to have more money injected into them." And of course there isn't. There was never any indication that the Coalition government has ever had any intention of the funding for higher education to be fully indexed let alone increased to bring the university sector up to near international standards. Since the National Board of Employment, Education and Training forwarded to the then minister for Employment, Education and Training, Kim Beazley, its final report with regard to "Higher Education Research Infrastructure" in May 1993, no credible effort has been made to redress the problems. The result is the current appalling state of Australian universities' research infrastructure, to say nothing of their facilities overall.
To refresh memories, the Board recommended an immediate increase above the then $342 million dollars provided by the Commonwealth for university research infrastructure of 37%, i.e. an additional $125 million per annum (1991 dollars, cp index = 106.5). In September 2002 the cpi = 142; in 2002 dollars then ((342+125) / 106.5) x 142 = $623 million dollars would have been the recommendation according to last years cpi. And of course that was with reference to the situation as foreseen starting in 1995. The demands on universities are significantly greater now as 2004 approaches.
Funding for schools from the Commonwealth is currently indexed at 5.6 per cent, for universities at 2.2 per cent and for TAFE 1.8 per cent. It is understandable that university vice-chancellors would be troubled were this the only attack that Dr. Nelson and his colleagues are mounting on the nation's "ivory towered egg heads". It ain't.

"New Workplace Relations Requirements for Universities." (September 22, 2003)
To coincide with the official coming of Spring the Minister for Education Science and Training, Brendan Nelson, joined with the Minister for Employment and Workplace Relations, Tony Abbott, to proclaim the Australian Government's commitment to "fostering flexible and responsive work practices in universities" through the HEWRR (Higher Education Workplace Relations Requirements).
"We hope to see universities place greater emphasis on increasing workplace flexibility, improving relationships, and tailoring workplace arrangements to meet staff and university requirements, said Mr Abbott."

"I recognise that universities have already made progress on these important issues and congratulate them on their efforts towards further improvements in the way the sector operates, said Dr Nelson."
The media release continues, "A copy of the HEWRR is attached. An information package will be sent to all Vice Chancellors detailing the new requirements."
National Tertiary Education general secretary Grahame McCulloch warned that the HEWRR, "[W]ill do nothing to deal with the real workplace issues facing university staff, such as sky rocketing student-to-staff ratios and mounting job insecurity. The Government should be very clear that the NTEU would resist these with all the legal, political and industrial means at its disposal."
According to The Age: "Australian Vice-Chancellors Committee chief executive John Mullarvey said universities still objected to tying the additional funding to workplace changes. 'Overall we understand why the minister comes out with the objective of fostering flexible and responsive work practice (but) we're not sure that what he's put on the table will enable that to happen,' Mr Mullarvey said."
Perhaps Mr. Abbott will next turn his attention to his colleagues in the Coalition and the Opposition who occupy the House and the Senate. Any serious interest by him or Dr. Nelson in improving the capacity of the Australian university sector as custodians and contributors of learning has yet to be indicated let alone demonstrated.

Economical with the Truth. (September 18, 2003)
It takes only a bit of digging to demonstrate that many of the media releases put out by Brendan Nelson's Department of Education, Science and Training are somewhat economical with the truth.
Media Release from Dr. Nelson's Department
OECD RATES AUSTRALIAN EDUCATION SPENDING AS WORLD CLASS
16 September 2003 MIN 462/03
The annual Education at a Glance report released today by the Organisation for Economic Co-operation revealed that Australia spends 6% of its gross domestic product on education, compared with 5.8% reported in 2002.
Comparing Australia's education system with those of other OECD countries, this compares favourably to the OECD country mean of 5.5%.
Expenditure per full time equivalent student in Australia was well above the OECD country mean for primary, secondary and tertiary education. The report found Australia spends US$4,967 per primary student year compared with a country mean of US$4381, US$6894 per secondary student year compared with US$5957 and US$12,854 per tertiary student year compared with US$9571.
In relation to schooling, the report found that 15% of 4th grade students are at the highest level of reading proficiency. This achievement was only shared by Canada, Finland, NZ and the UK.
The report also found that Australian students can expect to remain in education for longer than students in most other OECD countries. Education expectancy is 20.6 years for Australia, as against an OECD country mean of 16.9 years.
In relation to tertiary studies, the report found that 1.6% of GDP is spent on tertiary education in Australian [sic] compared with an OECD country mean of 1.3%. Of those Australians aged 25 – 64, 19% attain university qualifications. This compares with a 15% OECD mean and levels of 14% in Ireland and New Zealand and 13% in Germany.
Education at a Glance 2003 is available through the OECD website: www.oecd.org at 9pm, Australian Eastern Standard Time
But to actually find it, dig down to: http://www.oecd.org/document/52/0,2340,en_2825_495609_13634484_1_1_1_1,00.html
The 446 page book is available in PDF format should you want to have a quick glance by going to
http://oecdpublications.gfi-nb.com/cgi-bin/OECDBookShop.storefront/EN/product/962003061P1
and clicking on Browse it. Its a 3.1 Mbyte download.
The Sydney Morning Herald's Aban Contractor today pointed out:
Dr Nelson tabled his complex 265-page, three-bill package just hours after the Organisation for Economic Co-operation and Development in Paris released a critical report, saying Australia had the second worst growth in university enrolment rates between 1995 and 2001.
The OECD average increase was four times higher than Australia's. And between 1995 and 2000 Australia's public investment in universities declined by 11 per cent - more than any other country in the OECD.
While her Colleague Gerald Noonan sees Dr. Nelson as making a right stuff up of putting his reforms across.
Liberal leader aspirant and one of the Government's Mr Smooths, is making an unexpected hash of pushing through his higher education shake-up. ...almost a year of delays in drafting the complex legislation has meant the orderly introduction of his package for the start of the 2005 academic year is in disarray. [And Noonan reminds us] Universities would not see most of the $1.5 billion promised until much later this decade, and then only with strings attached. ...[furthermore, the OECD] just this week confirmed what has been evident for some time: public investment in higher education in Australia has dropped at an alarming rate and now sits at 0.7 per cent of the gross domestic product.
So of that 1.6% of GDP for tertiary education that Dr. Nelson refers to, most of it does not emanate from government expenditure. The minister never said it did, but then, did he mean to give the impression that it did?
Finally from the OECD – a graphic with respect to our placement in the "attaining at least upper secondary education" steeplechase. We ain't too bad, but Dr. Nelson's not really got bragging rights and his reforms are unlikely to change that for the better.
We don't come out too badly, but if anything, the OECD assessment suggests that relative to our cohort we're backsliding.

National Committee for the Mathematical Sciences (NCMS) Gives a Guiding Hand for Providing Information to Commonwealth Government Reviews. (September 18, 2003)
The NCMS has come to the conclusion that Australian scientists are "under constant pressure to provide information to Commonwealth Government reviews of teaching, training and research in science & technology in Australia. Indeed, in mid September 2003 some 12 reviews were in progress." Therefore, the Committee has set up a web page to assist. "We found that, in order to substantiate our arguments, it was advantageous to cite documents whose authors ranged from international mathematical authorities to Australian journalists."
The initiative ought to be of interest to other disciplines to assist in the marshalling of fact and information, reduce the time, effort and tedium of developing submissions and increasing the likelihood of actively interested individuals to forward submissions.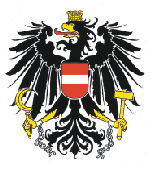 A Win for Basic Research – Austrian Style. (September 18, 2003)
According to the September 18th issue of Nature Austria's only granting agency for basic research, the FWF, received only 80% of its budget, freezing some €30 million (A$51 million) causing it to put 86 approved projects into cold storage. Austria's scientists hit the roof. Perhaps inspired by Austria's coat of arms, "On 11 September they presented the government with a petition signed by more than 1,500 academics, protesting against the move. Hubert Gorbach, the minister responsible for research, has now promised that half of the missing money will be provided immediately. The other half should be available by the end of the year."

Brendan Nelson Comments on University Research. (September 17, 2003)
Following the introduction by the Minister for Education, Science and Training, Brendan Nelson, of his Higher Education Support Bill 2003 he made himself available to the media. His comments on research in Australia's universities are worth recording.
We... found, unfortunately, that academics in Australian universities are appointed and promoted not on the basis of their ability to do what Australians need them to do and do well — that is, teach — but rather on their ability to attract and maintain research activity and resources within their own universities.

This bill will also recognise a number of performance issues that were argued to us throughout the review. The first is that, to improve the quality of teaching in Australian universities... Probation and promotion within [a] university will depend as much on teaching as it does on research.

The process of examining research in Australian universities is currently under way with a number of reviews. I will be announcing on behalf of the government early next year the outcome of a series of reviews looking at the way in which Australian research is funded.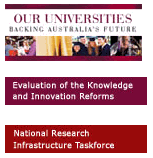 TFW has commented previously on the incestuousness of two of these reviews, Evaluation of the Knowledge and Innovation Reforms and the National Research Infrastructure Taskforce, which calls into serious doubt the objectivity that will be demonstrated by their findings. The paucity of submissions (26 and 106 respectively) when compared to the 728 received in response to Dr. Nelson's first review, Higher Education at the Crossroads, called in April 2002, perhaps suggests some scepticism of the minister's proactive interest in fostering Australia's universities as seats of learning and research by the sector's "occupants" and possibly even the "stakeholders".

Modified Higher Education Reform Package Remains Controversial. (September 17, 2003)
The Minister for Education, Science and Training, Brendan Nelson's, higher education reform package was signed off by cabinet yesterday and is due to be introduced to parliament today. A media release from his department outlines amendments that have been made to the original proposals including:
"The regional loading programme will now be calculated to take into account a proportion of an eligible institution's regional external student population."


"The Student Learning Entitlement will be extended to cover the duration of a student's course plus one year where the course is five years or longer."


"Lifting the current two per cent over enrolment limit to five per cent."


"Fee-exempt scholarships for low-income students, where the university determines that there is no fee for the course, will be excluded from the social security income test."
There is no indication in the proposed revamped legislation just what sort of funding reengagements Dr. Nelson intends to employ to implement the amendments.
Aban Contractor in today's Sydney Morning Herald reports that independent Federal Senator Meg Lees, leader of the Australian Progressive Alliance, has said it is too late for the public universities to implement the changes in Dr. Nelson's proposal's. She went on to say the Government could not expect major changes "to be ticked off" without consultation. "Given how late it now is I think it may be better for everyone if the universities were told to go ahead on the current arrangements for 2004 and then let us look at this package thoroughly. We can't take risks with changes as major as these."
Significantly, however, the Coalition Government has decided to shift to a separate the move to end compulsory student unionism. In addition Dr. Nelson told the media, "...Tony Abbot will be introducing a piece of legislation which will proscribe protected action at the expiration of an enterprise agreement which seriously disadvantages innocent third parties, and that is students," so that highly controversial aspect of Dr. Nelson's reforms has also been separated from the bill he put before Parliament today.
Meanwhile, Contractor reports that the Vice-Chancellor of the University of Western Sydney, Janice Reid, is more than a tad upset with Dr. Nelson's amended package. In a three page letter to Dr. Nelson, Professor Reid had written, "Even with the recent adjustments to funding, the new arrangements are simply very bad for the University of Western Sydney. ...The very structure of the package sets the so-called 'loser' universities on the trajectory towards the 'collision with mediocrity' that you warn about."

Particle Physics and Visualizing Lung Function by MRI. (15 September 2003)
Or what's the use of basic research.
The enabling sciences get occasional lip service from the Prime Minister, John Howard, but damn little else if the truth be known. And although from time to time high profile physicists, mathematicians and chemists who happen also to be reasonably articulate make a case for why their discipline is "a good thing" it's seldom listened to by cabinet ministers in any proactive sense. The medical sciences fair significantly better. A recent account in Nature is an example of just where basic research may lead in addition to increasing the sum of knowledge.
As Nature points out, "lungs contain little water, so have been off-limits to MRI scans. [P]ositron-emission tomography (PET), ...tracks radionuclides around the body can, [but] exposes the patient to radiation, making [it an] impractical tool for studying diseases ...which require patients to have regular scans."
In the early 1990s, William Happer and Gordon Cates, then at Princeton University were studying the process of hyperpolarization, which involves using a polarized beam of laser light to align the nuclei of gaseous atoms. They were interested in hyperpolarized helium-3 as a target in particle-scattering experiments, "but they realized that a hyperpolarized gas should react to radio pulses in a similar way to aligned hydrogen nuclei" do in MRI scans. In 1994, Cates and others described the first image taken using hyperpolarized inert xenon-129 gas in mouse lung. Because the signal from a hyperpolarised gas is 100 times stronger than obtained from hydrogen, an entire lung can be imaged in the few seconds; patients inhale, hold their breath, and exhale. So. for example, "The treatment and diagnosis of asthma could be one area to benefit."
This June, James Brookeman and his team at the University of Virginia described how they used hyperpolarized helium to detect which portions of the lungs were cut off during an asthma attack.
But why Australians should bother supporting basic research when the Americans will do it is, we understand, a recurrent theme in Federal Cabinet. Of course it might be useful to have top research academics who can appreciate the science and its potential to instruct our medical researchers and practitioners as well as potential high flying Aussies. Usually such individuals also like time and resources to do research.
Forget it, there's an election coming up.

From an Avid Reader of the Sunday Papers. (September 14, 2003)

Sydney's Sun-Herald today lists the top five "reasons why ABC TV will start re-showing the entire Dr Who series from tomorrow night at 6pm"
To let viewers see how Senator Richard Alston's negotiating style compares with the Daleks'.

To show Brendan Nelson a new career path as the ninth Doctor.

Dr Norman Swan needed to keep abreast of the latest advances in UK science.

It's a last-ditch chance to find those weapons of mass destruction.

So that Prime Minister John Howard can use the Tardis to return to his
favourite era, the 1950s.
---

Two Days Late Group of Eight Submission to Evaluation of Knowledge and Innovation Reforms Review Still Near Head of the Queue. (September 12, 2003)
From the 20th of August through the 2nd of September members of the five member External Reference Group for the Department of Education, Science and Training's review of Knowledge and Innovation Reform visited the capitals of the five mainland states seeking views, and pleading with the attendees to forward formal submissions to DEST by September 10 if possible. As of this afternoon a total of two submissions from individuals had been posted on the Department's web site, but a media release from the Group of Eight announced that it has just presented its document to Dr. Nelson's department and we've been told that a number of other submissions have yet to be made available on the Department's website.
The opening salvo is straightforward. "It is critically important to address research which was the missing element in the Government's higher education reform package Backing Australia's Future."
They follow this up immediately with "There is mounting evidence that the quality of knowledge development in Australia is in decline at a time when an increase in the quality and quantity of research output in other countries is evident. University research is the fundamental driver of public and private sector efforts at commercialisation." And conclude with, "Achieving and maintaining world class research in our universities is fundamental to
Australia's economic prosperity. Concentration of research effort to maximise quality outcomes is critically important... Current levels of funding fall well below what is needed and below the levels of investment of those nations with which we compete. ...What is required is a greater commitment of resources distributed to achieve maximum impact."
The submission also stresses, "The Go8 would welcome an increase in funding to allow the granting councils to fund the projects they sponsor at more realistic levels, but is strongly opposed to any reallocation away from the current performance-based institutional funding for this purpose.
"A transfer of funds away from the performance-based schemes to wholly fund the projects of the 20 to 25 per cent of researchers who successfully apply for national competitive grants would adversely affect the balance of research funding and management within universities."
And the Go8 among other stated "principles and objectives identified by the Government... strongly supports [that] '...Institutions should be free to determine how they function and contribute to the generation, preservation, transmission and application of knowledge'."
Of course how university administrations might interpret, "should be free to determine" and how the Coalition Cabinet might is a moot question.

University Funding, Who Pays What? (September 12, 2003)
A media release from the Department of Education, Science and Training sets out statistics for the Higher Education Contribution Scheme (HECS). It points out that since the introduction of the scheme in


1989 some 1.7 million students have taken advantage of the scheme. And goes on to say, "More than 600,000 people have already repaid their loans, totalling $4 billion, [and] more than 1.1 million people currently have a HECS loan. The cost of these loans to the Australian taxpayer is currently around $9 billion."
On the basis of past experience a sizeable proportion of that $9 billion will be paid back into commonwealth revenue, so it is in fact a loan not a gift and in all probability the nation will benefit handsomely from the education of the recipients.
DEST goes on to say, "Taxpayers currently contribute around three-quarters of the cost of higher education." But just how the Department arrives at that determination is not shown. It also would appear to be at odds with other assessments such as the figures above (click for enlarged view) taken from the Federation of Australian Scientific and Technological Societies Policy Document, 2002, and Sydney University's most recent annual report. At best the DEST figure of 75% would appear to be selective in the way it presents it valuation; at worst, it's an unacceptable distortion by a Commonwealth Department.

That Eye for the Main Chance; European "Knowledge Economy" Gain? (September 12, 2003)
One of the unexpected aftermaths of the United States' reaction to the attack of September 11, 2001 has been the remarkable lack of thought in the decisions of the executive branch of the US government. Specifically with regard to science policy the journal Nature in its September 11th editorial points out that despite the National Academy of Sciences with its formidable advisory apparatus standing ready to serve the Bush administration to assist in decreasing the nation's vulnerability, "[t]wo years on, that expertise has been tapped only sparingly."
And to bring home the point as to one aspect of the ineptitude of the Bush administration, the journal continues:
[US] researchers are finding that they are being affected by the aftermath of the 11 September attacks in unexpected ways — in particular, they are becoming increasingly isolated. Immigration regulations keep scientists from countries such as China, India and Russia away from meetings staged in the United States, so truly international gatherings must take place elsewhere.
Young researchers who want to immigrate to the United States from its closest allies — including France, Germany, Britain and even Canada — are finding it more difficult. The best European universities are enjoying a recruitment mini-boom as a result. It's too early to say how pervasive these developments will prove to be, but their long-term impact on US science could be profound.
Meanwhile, CSIRO informed the Department of Education, Science and Training that because of funding stringencies it would not be in a position pay its share of the Federation Fellowship awarded in March to greenhouse gas researcher Roger Francey for the project titled "New methods assisting the detection, monitoring and attribution of changes in the greenhouse effect," which sets you to wondering if CSIRO's current brief is, even in part, to undertake science for the "public good".

WEHI's Jacques Miller Receives Prime Minister's Science Prize for 2003. (September 10, 2003)
Last night at Parliament House Prime Minister, John Howard, awarded Professor Miller of the Walter and Eliza Hall Institute of Medical Research the $300,000 Prize in recognition of his work for discovering that the thymus gland, rather than being a vestigial organ at the base of the neck was crucial to the immune system. He then went on in to show six years later in 1967 that mammals had two distinct types of lymphocytes - the B and T lymphocytes named for their sites of origin, bone marrow or the thymus gland. The discoveries were fundamental to furthering an understanding of the complex workings of the mammalian immune system. Award of the Prime Minister's Science Prize to Professor Miller was long overdue.
In 1999, three years after Professor Miller's retirement, the Australian Academy of Science asked Frank Fenner, professor of microbiologist and virologist at the Australian National University to conduct an interview with Jacques Miller for its Video Histories of Australian Scientists.

Oz Geothermal Makes Science. (September 5, 2003)

A short piece in the September 5th issue of Science refers to the drilling of a 4.9 km well in the Cooper Basin 1,000 km north of Adelaide to tap hot dry-rock geothermal energy by Geodynamics. The intention is to inject water to open up cracks in the granite and produce superheated steam for turbogenerators. According to geologist Prame Chopra of Australian National University and a member of the project, Cooper Basin at depths of 3 to 5 km reaches temperatures of 250oC. He goes on to say that if the project succeeds, "there's enough energy in that one area to provide Australia's [electric] energy for hundreds of years."

A Big Small Question. (September 4, 2003)
From time to time when the Prime Minister, John Howard, is talking to scientists he is unstinting in his declaration of the importance of the enabling sciences for the well-being of the nation. So far there's been little evidence that his government is serious about catching up with our cohort nations in resourcing mathematics, physics and chemistry in our universities. In today's issue of Nature Vlatko Vedral from the Blackett Laboratory, Imperial College, London in discussing "Quantum physics: Entanglement hits the big time" concludes with this paragraph:
Finally, I should like to indulge in a little speculation. It is widely accepted that quantum mechanics is our most accurate description of how atoms combine to form molecules, and it lies behind all chemistry. Chemistry in turn provides a basis for biological processes, including the metabolic cycles and the replication machinery making it possible for life to be sustained. So, might it be not only that quantum effects are responsible for the behaviour of inanimate matter, but that the magic of entanglement is also crucial in the existence of life?
Of course there are entanglements and then there are entanglements. Perhaps it's all in how you use the term "quantum".

Evaluation of the Knowledge and Innovation Reforms, Submissions -- Please. (September 3, 2003)
Between August 20th and September 2nd Members of the Department of Education. Science and Training held 2½ hour workshops in Canberra and the capitals of the five mainland states. The rollup for the Sydney Workshop was no more than 35 and all up the six workshops attracted under 300 individuals. Feels a bit like a Zimbabwe by-election.
The Chairman of the External Reference Group, Chris Fell, has urged all those who did attend the workshops to make submissions to the review and if possible before September 10th, though later submissions will be taken into account but the later they arrive the less time those responsible for framing recommendations to the Minister will have to absorb them.
As of the posting of this N&V item one (1) submission had been posted on the Review's web site.
(http://www.dest.gov.au/highered/ki_reforms/submissions.htm). Perhaps as Peter Hall suggested last week, Australia's "academic community (and the research community more widely) is becoming disenchanted, not to say jaded, by pressures to respond to repeated requests to make submissions to government enquiries about funding various aspects of higher education. The community does not see its lot improving significantly as a result."
Date

Running Total of Submissions Listed on Web*

14 July

1

14 September

2

15 September

26

18 September

68

02 October

84

Scheduled Closing Date for Submissions 10 September 2003
---