Higher Education's Tribulations, and a Kick Serve. (December 27, 2003)
Currently the Israeli universities are under siege by their government who wants to substantially restrict their autonomy (News and Views, November 25, 2003). In a December 26th opinion piece Ze'ev Sternhell, professor of Political Science at the Hebrew University, Jerusalem, make his assessment of the Prime Minister, the Minister of Finance and the the Minister for Education quite clear.
It's no coincidence that the assault on the universities is taking place just now and not in any other period. We are now seeing the unfortunate result of the lethal combination of a prime minister, for whom higher education is about as important as last year's snow, a Thatcherite finance minister and an education minister, who is trying to make up for an absence of intellectual presence by means of brute force.
Sternhell goes on to observe, "despite its objective contribution to culture, to science in general and to Israel's technological development in particular, the academic community is disliked and is perceived as selfish, egocentric and pampered. Because of its bad image, the freedom that the community of researchers enjoys is not considered a sine qua non for the advancement of knowledge, but a luxury," and goes on to advocate an enlightened approach from both sides that would allow universities to play a dual role. "On the one hand, the university has to produce research and culture - a clearly elitist mission - while on the other, it must be open to absorbing weak population groups that did not have a quality high-school education... But at the same time, an enlightened political leadership is necessary, too. In other words, we need an education minister and a finance minister with broad horizons, who are interested in the future of science in Israel and not only in their own future."
While the current situation that higher education in Australia finds itself in has significant differences from that in Israel, there are important similarities as well.
Sternhell concludes his op-ed by referring directly to the ministers of education and finance.
[Our current ministers] are not cut from that cloth. Thus, it's not hard to guess what a university controlled by a "public management committee" will look like or what its character will be in this politics-ridden land...

---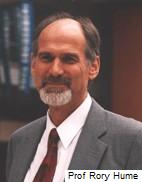 A Controversial Misconduct Decision by University of New South Wales Vice-Chancellor Rory Hume Widens the Door for Increased Governmental Intervention into University Governance. (December 24, 2004)
It gives all the appearance of being a gutless finding by a Vice-Chancellor from the Group of Eight universities and furnishes ammunition to Federal Cabinet for claiming that more external control of universities' governance is overdue.
When a four member External Independent Inquiry chaired by the former High Court chief justice Sir Gerard Brennan found University of New South Wales Professor Bruce Hall, then Head of the Department of Medicine at Liverpool Hospital and an international authority on transplant immunology, guilty of scientific misconduct and of applying for research grants on the basis of scientific experiments that did not take place, it would have appeared reasonable to assume that UNSW would take appropriate and significant action. It hasn't.
Be under no misapprehension the three additional members of the External Inquiry were not scientific ignoramuses:
Professor John Chalmers AC, Professor of Medicine and Chairman of Research Development, Faculty of Medicine, University of Sydney;

Professor Judith Whitworth AC, Director, ANU John Curtin School of Medical Research, Vice-President of the International Society of Hypertension and Honorary Consultant Nephrologist at the Royal Melbourne Hospital; and

Professor Sir David Weatherall, Regius Professor of Medicine and Director of the Institute of Molecular Medicine at the University of Oxford.
When the then UNSW Vice-Chancellor, John Niland, announced the Inquiry he said, "The University and the community can be assured that the allegations against Professor Hall will be dealt with thoroughly and fairly. Members of the Inquiry bring to the task a high level of expertise in legal and procedural areas, expertise in the scientific and medical areas, and experience and expertise in relation to research ethics."
The Inquiry was specifically asked to investigate the allegations against Professor Hall and advise whether he had been guilty of scientific misconduct or scientific fraud, as defined by the guidelines of the National Health and Medical Research Council and the Australian Vice-Chancellors' Committee.
Yesterday the current Vice-Chancellor, Professor Rory Hume, released his assessment of the findings of the External Independent Inquiry. In each of five of six specific cases he considered, he found either there were mitigating circumstances, such as illness suffered by Professor Hall, or the misconduct was not serious enough to warrant the penalties of demotion or dismissal. "My finding related almost exclusively to actions that I consider to be errors and misjudgements. My findings were sufficiently serious to warrant action, namely censure, in two cases. None of my findings, however, struck at the heart of Professor Hall's science, or questioned [its] validity . . . and none warranted consideration of dismissal." He rejected the sixth case.
According to the Australian, "The report orders Professor Hall to explain yesterday's decision to the National Health and Medical Research Council and undergo workplace counselling, and may result in the relocation of his research laboratory."
The Australian also reported that senior UNSW academics believed the findings called into question the vice-chancellor's future at the university. It also suggested that "members of the university's council are considering calling a rare emergency meeting to discuss the crisis amid fears future research grants may be put in jeopardy by the findings."
Professor Hume's report is available online from the UNSW website together with much preceding material.
[Note added December 27th: The university council has moved its meeting forward more than a month to January 8 so it can discuss Professor Hume's findings.
Note added January 2nd: Professor Rory Hume, Vice-Chancellor UNSW has advised me that the Council meeting was moved forward prior to the release of his report. "Prior to the release of the report I requested that a meeting of UNSW Council be held in early January to discuss two matters that I considered would warrant such a meeting. The first of these is unrelated to the Hall matter. The second is related to the media coverage of the Hall matter that I had anticipated would occur. Again, in your publication you appear to have taken reports in the Australian as if they were fact." And see also December 31st Australian Op-Ed, "Rory Hume: Findings were fair and just"]

What Price the Harnessing of Australian Winds? (December 23, 2003)
In 2001 Australia's electricity production was based on:
fossil fuel: 90.8%
hydro: 8.3%
nuclear: 0%
other: 0.9% (2001)
Where other is defined as solar, geothermal, and wind.
Denmark's figures for 2001 are:
fossil fuel: 82.7%
hydro: 0.1%
nuclear: 0%
other: 17.3%
Almost all of the 17.3% classified as "other" is generated by wind turbines.
[Source: The World Factbook, 2003]
A New York Times article on December 18th titled "British Plan Major 'Wind Farm' to Generate Power Along Coasts" reports, "Energy companies plan to erect more than 1,000 turbines off England's coast in a [US]$12.4 billion project to build the largest source of wind energy. The UK wind farms, which received preliminary approval on Thursday, would generate as much as seven gigawatts of electricity - enough to supply four million households, or to meet 7 percent of Britain's energy needs. Britain has pledged that 10 percent of its energy will come from renewable resources by 2010."
Not so long ago CSIRO's Chief Executive Geoff Garrett was extolling the virtues of hydrogen as a portable fuel, but vague on how it would be produced and at what cost from the viewpoint of greenhouse gas emissions.
Neither examination of CSIRO's web site nor reading the report of Howard Partners "Examination of the Cooperative Research Centres Programme" suggests substantial effort comparable to that of Denmark, or that just announced by the UK, for increasing Australia's reliance on wind energy.
On the other hand the Chief Scientist, Dr. Batterham, has been pushing for CO2 sequestration. The ABC's 7:30 Report recently challenged him with regard to a possible conflict of interest in so doing as well as presenting misleading calculations of costs.
What is the present state of government and private sector support for seriously bringing wind driven electricity generation online, e.g. comparable to the efforts being undertaken in Denmark and now in the UK? We don't know!
Perhaps it is time for the Senate to undertake an inquiry into the matter of just how serious the government is in backing the development of both on-shore and off-shore wind farms.

Advancing Australia's Abilities: Foundations for future research. (December 21, 2003)
Just a week before Christmas the Australian Vice-Chancellors' Committee released a 32 page wish list detailing what it would like in the way of support for research in Australia's universities.
The short form reads:
currently Australian R&D gets ~1.5% of GDP, below most OECD nations;

by 2010 Australian R&D should get 2% of GDP;

by 2020 Australian R&D should get 3% of GDP;

with the end of Backing Australia's Ability in 2005/06 a withdrawal of $700 million from the national innovation system may ensue;

from 2005 the Institutional Grants Scheme should receive an additional $280 million through 2008 to double it;

over the same period Institutional Block Grants should have an additional $125 million injected;

from 2007 an additional $150 million should be made available to the Australian Research Council;

the National Research Infrastructure Strategy should be resourced by the federal government to an average amount of $150 million per year based on a rolling three year cycle;

funding for the Research Training Scheme must be increased to provide for a minimum additional 1000 postdoctoral positions by 2008. with world competitive stipends. [Note: Backing Australia's Ability increased the number from 55 to 110.]

additional incentives should be given to the private sector to support R&D, but nothing specific is suggested in the document;

and it stipulates that research should be supported in all 38 of the nation's public universities although it is meaningfully vague as to how this should be done.
The AVCC's document Advancing Australia's Ability: foundations for the future of Australian Research is in fact remarkably modest in its assessment of what is required to revamp and sustain Australia's foundations for a knowledge economy. For example it notes that while it sets a goal for Australia to allocate 2% of GDP for research and development by 2010, the European Union, Canada, as well as other first world nations have set goals of 3% a sum the AVCC proposes Australia should aim to allot by 2020. Unless the AVCC has uncovered a source comparable to dark energy we shall continue to fall still further behind our cohort nations.
Well, perhaps as long as we can sell enough coal and iron ore to China and assist the United States in its infatuation with National Missile Defence it really doesn't matter, matter, matter, matter, matter.
Something that might be christened The Howard/Costello doctrine.

Missile, Missile on the Wall, Who's the Fairest of Them All? (December 20, 2003)
From the American Physical Societies "Man in Washington", Bob Park in What's New.
MISSILE DEFENSE: DEPLOYMENT IS STILL SCHEDULED FOR LATE 2004.

It was just one year ago that President Bush ordered deployment of a limited system of interceptor missiles in California and Alaska by the end of 2004 (WN 20 Dec 02). But in the meantime, according to a story this week in Space News, the test schedule has fallen behind by about six months. "Tough break," I said to my friend General Persiflage at the Missile Defense Agency, "how much will postponing the tests delay deployment?" He was clearly amused: "Not one day; it's all part of the plan. The Commander-in-Chief ordered us to deploy in 2004, and deploy we will. The only thing that could get in our way is to blow a test. So why ask for trouble?" He chuckled, "You scientists always think you have to do experiments. This is a faith-based initiative."

---

CSIRO's Keith Sainsbury Awarded 2004 Japan Prize for "Food Production Based on Ecosystem Concepts". (December 17, 2003)
2004 marks the 20th anniversary of the award. The 50 million yen prize (A$628,000) is given to "scientists whose original and outstanding achievements in science and technology are recognised as having advanced the frontiers of knowledge and served the cause of peace and prosperity for mankind." The citation reads:
Contributions to the Understanding of Shelf Ecosystems and Their Sustainable Utilization
Reasons for the Award:


Dr. K.J. Sainsbury established for the first time the importance of seabed habitats in determining the productivity of key species and the species composition of the Australian North West Shelf ecosystem. He demonstrated for the first time the potential impacts of seabed trawling in changing the communities. His research approach involved the first practical application of experimental or actively adaptive management in fisheries for sustainable exploitation of fishery resources. This work is still widely cited in the scientific literature as the most scientifically rigorous demonstration of the impacts of trawling on the seabed habitat and the fish community composition. The impacts of this work have been widespread. Within Australia it resulted in restrictive zoning of seabed trawling in the North West Shelf and prevention of the development of trawl-based fisheries in the Australian sector of the Arafura Sea.
Dr Sainsbury, a New Zealander, obtained his PhD from University of Canterbury in 1977 and joined CSIRO the same year as a Research Scientist. Currently he is a Senior Principal Research Scientist and Program Leader in CSIRO's Division of Marine Research.
According to the Minister for Science, Peter McGauran, "Early in 2004, CSIRO and partners will be announcing further investments in Dr Sainsbury's research through the Flagship Program."
Dr Sainbury's 2004 Japan Prize co-laureates are:
for "Pioneering Work on Photochemical Catalysis and Its Application for the Environment" -

Dr. Honda, Kenichi (Japan) and Dr. Fujishima, Akira (Japan)

and for "Observational, Experimental and Theoretical Achievements for the Scientific Understanding and Conservation of Biodiversity" -

Prof. John H. Lawton (United Kingdom)

---

Australian Coral Research Reveals Ancient Origin of Human Genes, i.e They Harbour Vertebrate Genes. (December 17, 2003)
The research reported in Current Biology* made both ScienceNow and Nature Updates. The upshot of the work by James Cook University's David Miller, ANU's Rob Saint and their colleagues suggests that, as Nature puts it, "ancient members of the animal kingdom slithered through the Precambrian mud with a hefty cache of genes in common with humans."
Getting down to basics, many genes found in humans have ancestral genes in the primitive coral Acropora millepora but they are absent from the fruit fly Drosophila melanogaster or nematode worm Caenorhabditis elegans. That suggests that genes which previously were thought to have developed late in evolution in the vertebrates, evolved before Drosophila or Caenorhabditis and although retained in the evolutionary line leading to vertebrates were lost to the worm and fly. As Saint points out, its remarkable to note that genes required by highly specialised tissues of the vertebrate nervous system are found in an animal with a primitive nerve net while the nervous systems of Drosophila for example, though primitive by vertebrate standards, is far more complex than the coral nerve net.
Miller says simply, "There are important basic scientific questions that we need to ask using the coral system that should tell us about the evolution of developmental mechanisms in the animal kingdom, while Caltech's Eric Davidson told Nature, in regard to the controversial question of whether potentially useful genes are discarded during the evolution of some animals and not others, "We won't really know until we have more worm and insect genomes to compare."
---
*Kortschak, R. D., Samuel, G., Saint, R. & Miller, D. J. EST analysis of the cnidarian Acropora millepora reveals extensive gene loss and rapid sequence divergence in the model invertebrates. Current Biology, 13, 2190 - 2195, (2003).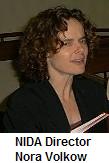 The US National Institute on Drug Abuse (NIDA) Sending its Scientists to Jail. (December 16, 2003)
The NIH's National Institute of Drug Abuse is embarking on a five year US$30 million (A$46 million) ground breaking initiative to 1) study the treatment of drug abuse among US prisoners and 2) educate judges about the neurobiology of addiction. NIDA hopes to determine better regimes of treatment to suit particular case types. The institute's director, Nora Volkow, has christened the program "NIDA goes to Jail" and points out that this is a specific example of how scientists can address critical societal issues.
As an initial approach NIDA is proposing clinical trials measuring factors such as motivation for treatment and levels of hostility, anxiety and risk-taking behaviour. Researchers are looking to match patients with the best type of treatment.
In addition the institute is also undertaking strategies to educate judges and police on the biology of addiction. A pilot education programme to be conducted in North Carolina is planned for January 2004. Douglas Marlowe, a psychologist and criminal-justice researcher at the University of Pennsylvania is reported by Nature to believe that this type of education is badly needed. "Judges have heard that drug addiction is a disease, but they don't know what that means. They don't understand why a person relapses after being drug-free in jail for six months. If they know how cravings are triggered by environmental cues, they would understand."
Though left unsaid, the findings could have significant effects on future legislation, and not just in the US, were politicians prepared to listen. In any case it will be interesting to follow how the US Congress reacts to the study comes time for the next round of funding for the NIH.

Ireland's on Again off Again Support for Higher Education and Basic Research is on Again. (December 16, 2003)
After stagnating for years, Ireland's spending on basic research increased by an order of magnitude in 2000. But this was offset in November 2000 when Ireland's Higher Education Authority was told to freeze funding. Now sanity appears have been restored with not only a 62% increase in next year's budget for the country's principal science agency, Science Foundation Ireland, the government has also lifted the freeze on funding for the Higher Education Authority. It supports university science.
Nature reports that SFI's budget will increase by €44 million (A$73 million) to €113.7 million (A$188.5 million) for 2004.

Israeli Academics Contemplate Strike Action. (December 15, 2003)
Three weeks ago we reported, "The Inter-Senate Committee (ISC) of the seven Israeli research universities has as its mission the active defence of the "Law of the Council for Higher Education (1958), which states: 'A recognized institution is free to manage its academic and administrative affairs, within its budget, as it sees fit'."
At a meeting organised by the ISC yesterday, rectors [vice-chancellors] and academic staff condemned the proposal by the Ministry of Finance and accepted by the Israeli Government to profoundly change the universities' rules of governance so that the universities are to be run by a managerial committee, made up primarily of administrators and public figures with only limited representation from the academic staff. The president will be subordinate to the managerial committee, and the rector subordinate to the president.
Any university that does not adopt the new system by the start of the next academic year will be fined 30% of its budget. The Government claims the main impetus for these changes is the NIS 500 million (A$154 million) budget deficit facing the universities, i.e. fastening on the point that the universities are not "manag[ing their] academic and administrative affairs, within [their] budget[s]."
In rebuttal Tel Aviv University's Rector, Shimon Yankielowicz, asserted the large deficit has resulted from years of cuts to the higher education budget totalling close to 18 percent. Nevertheless he together with others present agreed, that the universities' management was in need of reform while head of the ISC, Haifa University mathematician Prof. Yair Censor, stipulated two main conditions without which the organization would not accept any reform. First, that the reform must not be enforced by the treasury, and second, the structural changes must be suited to each university, rather than one solution fits all.
Those addressing the meeting were unanimous in arguing that bringing non-academics into the managerial committees, at the expense of academics, would spell the end of academic freedom and according to Hebrew University's Prof. Yaron Ezrachi "would wipe out Israel's advantage in science and higher education."
The ISC is examining the legality of declaring industrial action, although it does not officially represent the academic staff.
[This report uses material extracted from Haaretz (http://www.haaretz.com/hasen/spages/371898.html)]

When Citing a University, Place it in a Marginal Federal Electorate, Part 2. (December 15, 2003)
On November 24th we published a News and Views regarding the Minister for Education, Science and Training, Brendan Nelson's confrontation with the Vice-Chancellor of the University of Western Sydney, Professor Janice Reid who made her concerns public regarding the parlous state her university would find itself if Dr. Nelson's reforms were passed without significant modification. She courted the support of local Liberal MPs in affected marginal electorates, the Penrith Panthers Rugby League Club and players and got plenty of media play.
While it was rumoured that Dr. Nelson wasn't about to be bullied by the UWS vice-chancellor, Panthers or no Panthers, the Prime Minister, John Howard, knows a political maelstrom when he sees one. And then of course the Australian Labor Party had the audacity to anoint Mark Latham as its new leader, who just happens to represent Werriwa, NSW electorate which is 'serviced' by UWS, with three of its six campuses being located at, Bankstown, Campbelltown and Penrith (Parramatta, Hawkesbury, and Blacktown make up the remainder).
Now the Sydney Morning Herald's higher education, Matthew Thompson reported on Saturday that Dr. Nelson has offered "the University of Western Sydney, a lucrative funding arrangement denied to other universities. ...Asked if other universities would be allowed to shift their funding profiles to 2004, Dr Nelson told the Herald 'no'.
"He said UWS was a special case because it had been caught in a transition period and had been relatively 'over funded' for courses it was actually teaching."
However, Thompson reported that the Vice-Chancellor of Sydney University, Gavin Brown, was not pleased, saying, "any long-term special treatment would corrupt the system", while a representative for the Australian Vice-Chancellors' Committee told him, "there should be no special agreements for any one university", but Thompson wrote that he would not comment on the UWS offer.

Shanghai Jiao Tong University Publishes University World Rankings: ANU, 49; Melbourne 92. (December 12, 2003)
Two years ago, Shanghai Jiao Tong University's Institute of Higher Education undertook to establish a worldwide academic ranking of universities by evaluating their academic or research performance. They have now published their "Academic Ranking of World Universities - 2003". Rankings are based on the five criteria shown in the table.
Click here for a table of the top 101
The ranking gives overall scores only for the top 101 universities with Harvard = 100, Stanford (#2) = 83.5.
ANU (tied #49) = 33.9, and the University of Melbourne (#92) = 26.8.
Thirteen of Australia's universities got into the top 500 list as follows, where rankings above 101 are only listed as within blocks of ~50.
Ranking

University

49

Australian National University

92
University of Melbourne
102 - 151

University of Queensland

University of Sydney

152 - 200

Monash University

University of New South Wales

University of Western Australia

201 - 250

University of Adelaide

251 - 300

None

301 - 350

Macquarie University

351 - 400

University of Newcastle

University of Tasmania

401 - 450

James Cook University

La Trobe University

451 - 500
None
---

Academe in Israel and Germany Are Getting More PR Savvy. (December 11, 2003)
First, an Israeli reader of TFW tells us that the Inter Senate Committee of Israel's seven "full" universities (they alone may award PhDs) has procured the services of a firm of media consultants in order to press their case to ward off unwelcome and counterproductive governmental interference.
Now Nature reports (11 December 2003) that to protest against budget cuts and poor conditions at Berlin's three main universities, students and professors by the thousands held courses on the city's streets as well as in crowded subway compartments.
Going a step further, what else would you expect, students and faculty of Humboldt University's physics department organized a 72-hour marathon physics lecture on Potsdamer Platz.
From what Nature describes, that could be Guinness Book of World Records stuff. Now it only remains for Aussie academe to take up the challenge and perhaps, if the contest gains recognition as a mainstream sporting competition, Prime Minister John Howard might take an interest.

The Canny Scot 1, the 'Frog Prince' Zip. (December 11, 2003)
Early in October Sydney University's Vice-Chancellor, Gavin Brown, wrote, "after eight months of hard but constructive enterprise bargaining we found that our agreement with the Unions violates many clauses suddenly imposed by the Government one day before its signing." He immediately withdrew from signing the agreement thereby assuring that the matter would elicit up-front media coverage. In an Obiter Dicta Professor Brown wrote for the Sydney University paper Honi Soi, "Dr Nelson [Brendan Nelson, Minister for Education, Science and Training], once the recipient of a standing ovation from the vice-chancellors, has contrived the magical transformation from prince to frog and thrown us into industrial chaos."
What followed was a 24-hour stop work called by the National Tertiary Education Union (NTEU), more media coverage and additional pressure on the four Senate independents to dig in and force amendments to the higher education support package introduced in May by Dr. Nelson. And the Minister, finding Senator Murray (Tasmania) adament that he would not vote for the bill without removing the tying of $400 million dollars of new funding to requiring universities to offer Australian Workplace Agreements (AWAs) caved in. The clause which read, "the university must offer AWAs in accordance with the Workplace Relations Act 1996" was altered to "may offer".
Yesterday, the University and the NTEU signed the agreement, which among other terms entitles staff to 14 weeks paid maternity leave, followed by 38 weeks at 60 per cent pay as well as providing for a 20 per cent pay rise over three years, a cap on casual staff numbers and a commitment to limit teaching loads.
We shall probably never know the importance of Professor Brown's ploy, but it sure didn't hurt. On the other hand gross overall inadequate funding and a Ministerial choke chain on courses and governance changes remain.

Does a Perceived Conflict of Interest Compromise the Standing of the Chief Scientist? (December 9, 2003)
A close to 2000 word segment from yesterday's (December 8th) ABC's 7:30 Report has aired just that question.
But let's go back three years. On September 30, 2000, not quite two months following the promulgation of the Kyoto Protocol, the ABC's Richard Aedy prepared a featured report for Auntie's Earthbeat program on "Carbon Sequestration". And thirty-eight months ago Peter Cook, Executive Director of the Petroleum Co-operative Research Centre told Aedy, "All you have to do is take that CO2, compress it to what we call a super-critical state... Once you've got that compressed CO2, that super-critical CO2, you're then able to pump it into the ground." And if you get it down to at least 800 meters there it will remain forever removed from contaminating the atmosphere.
Sounds a no brainer put that way, and in fact the Norwegian Government had been a leader into feasibility studies of aspects of CO2 sequstration. However just a year ago it cancelled an underwater CO2 experimental sequestration project. The CO2 was to be pumped to 800 meters below sea level and environmentalists were instrumental in the experiment's cancellation. However, as reported in September 2002, "The SACS (Saline Aquifer CO2 Storage) project is being carried out by a team of researchers from the oil industry, power generating companies and research institutions around Europe." The object is to reduce the CO2 content of crude oil. But the state of current research in regard to the cost effective removal, concentration, transportation and subterranean pumping of CO2 from stack emissions as well as the expenditure of energy to do it is far from clear. As a simplistic example, were more CO2 produced than sequestered you're adding to the problem. And of course it does not address the problem of other gaseous emissions such as SO2, the starting material for acid rain.
So much for the preamble. What the 7:30 Report was highlighting is the fact that Austalia's Chief Scientist, Robin Batterham, is a part-timer. Dr. Batterham serves on the board of minerals and energy multi-national Rio Tinto by whom he, "is paid a fat director's salary... According to Labor in the Senate, Rio possibly pays him $700,000 a year." As Chief Scientist he is paid about $90,000 per annum. And thereby lies a potential conflict of interest. 7:30 reporter Andrew Fowler had this exchange with Dr. Batterham when he stopped him just after the Chief Scientist finished addressing a sympathetic audience where he joked about his wearing of the two hats.
ANDREW FOWLER: But as chief scientist you also signed a document back in the year 2000 with a company called Maxygen and you were representing Rio Tinto then, weren't you?
DR ROBIN BATTERHAM: I did not sign a document as chief scientist with Maxygen. Get your facts right.
ANDREW FOWLER: You signed as a member of Rio Tinto, as an employee of Rio Tinto?
DR ROBIN BATTERHAM: There is no contract that I am aware of between Maxygen and the Australian Government, nor have I had any dealings with that company as chief scientist.
ANDREW FOWLER: But you have as an employee of Rio Tinto?
DR ROBIN BATTERHAM: That would be Rio Tinto business and, as such, is Rio Tinto business.
ANDREW FOWLER: But that Rio Tinto business with Maxygen is directly linked to government policy on carbon emissions.

According to the ABC, "Shortly after Dr Batterham signed the deal, the Government handed over a $35 million interest-free loan to the Rio Tinto Foundation. Part of it was used for its work with Maxygen... Apart from his current board position with the company, three years ago he was a director of the Rio Tinto aluminium smelter, Comalco, [but also serving as Chief Scientist] and at that time he signed an agreement on behalf of Rio Tinto with the US company Maxygen."
At this point Dr Batterham became what can only be construed as evasive.
First, Dr. Peter Cook, Executive Director of the Petroleum Co-operative Research Centre now three years on from when he spoke to Richard Aedy, told the ABC, "Once you start looking at the cost of capturing CO2 at that moment, the costs come up. If we say the range is $20 to $50 or $60 a tonne -- quite high.
ANDREW FOWLER: Yet Dr Batterham has repeatedly cited a figure of $10 a tonne as the full cost of taking carbon dioxide out of coal, capturing it and burying it in the ground. Dr Batterham attributed the figure to unpublished data by Roam Consulting, a Brisbane-based consultancy group.

"You used a figure of $10 a tonne in relation to geosequestration. Where did that figure come from?"
DR ROBIN BATTERHAM: You should check what Senator Brown said in the Senate.
ANDREW FOWLER: [Instead of answering the question, Dr Batterham referred to comments made by Greens leader Senator Bob Brown.] I'm asking you the question. I'm asking you the question about where the figure came from.
DR ROBIN BATTERHAM: I am suggesting -- you are looking for public record. I am suggesting look in 'Hansard'.
ANDREW FOWLER: No, I am asking you the question about where the figure came from. 'Unpublished data', it said. Roam Consulting say that they didn't provide that figure.
DR ROBIN BATTERHAM: You have seen plenty of figures.
ANDREW FOWLER: Again, Dr Batterham declined to directly answer. But Roam Consulting said it had no idea why its name was associated with the $10-a-tonne figure.
According to an answer to a parliamentary question on notice by Senator Brown, the supplier was Rio Tinto.
The full transcript is available online from the ABC.
---


Australian Academy of Science Has Negligible Impact on Support for Higher Education. (December 9, 2003)
In September the Australian Academy of Science produced its Policy Statement on Research and Innovation in Australia

. Among its thirteen recommendations

five could be said to be directed toward higher education.
Now that the Higher Education Support Bill, 2003, having gone through several cycles of amendment, has been passed through both Houses of Parliament it is instructive to single out one as an illustrative example.
No. 5 recommends:
That government establishes a Higher Education Funding Council to drive the process of developing a shared vision for Australian higher education, in which government, universities and the private sector work for the common good of Australia.

In amplifying the recommendation the Academy points out:

...If a nation's university system is inadequate, it will not succeed in the knowledge economy of the 21st century.
Australia's university system is failing: class sizes are too large for effective teaching, salary levels are too low by national and international standards, making it difficult to attract and retain competent teaching and research staff.
Morale is low. There is a clear need to increase student per capita funding to allow universities to meet the increasing requirements being placed upon them.
The Academy welcomes some aspects of the recently announced higher education reform package, while noting that the major benefits again tend to be in the out-years.

|

The Academy believes that government should establish a Higher Education Funding Council to drive the process of developing a 'shared vision' for the role of the higher education sector in the national innovation system. It should also provide a framework for funding individual universities that is somewhat 'arm's length' from government.
It would take a supreme optimist to conclude that Dr. Nelson's Bill, with all its amendments, comes even close to fulfilling this Academy's recommendation. Check out the others to see if they've had a comparable impact.

Basic Science Gets a Guernsey on the ABC's Ockham's Razor. (December 9, 2003)
On December 7th the Australian Broadcasting Corporation's science broadcaster, Robyn Williams introduced fellow broadcaster Tim Bowden giving a talk in praise of basic research. He "takes a look at the many instances of pure science for science's sake chalking up excellent and unexpected results. Scientific serendipity was involved in the discovery of penicillin and Viagra was originally developed to treat heart disease by preventing blood clots and enhancing blood flow."
Read the transcript or listen to the talk.
While Bowdan, as others before him, makes the case that basic research is a good thing, he does not address the issue of why it is a good thing for the Australian Government to vigorously support it rather than wait for other nations to do it and then follow on – saving us billions. Besides the government has long cherished and advanced the myth that Australia is one of the worlds leaders in blue sky research but it is our inability in moving it to innovation and development that are the bottlenecks. It's a useful illusion because it places the onus on the private sector.
But a growing body of statistics does not support the contention that Australia is superior in research per se (see, for example, the chart at the top of TFW's home page) and certainly doesn't address the problem of providing a milieu to induce the private sector to significantly increase its investment in R&D. Only now, after years of debilitating disinterest have steps been taken to slow the decay, they will not significantly reverse it.
It is incumbent on academic science and the bodies that represent it to make the case for basic science to the community so that they will demand what to date has been little more than lip service from its representatives in government (see chart above, put out by the Group of Eight three years ago, it points up the inadequacy of the nation's response).

Higher Education Support Bill 2003 with 100 Amendments Passed by Senate. (December 5, 2003)
The last minute change which assured the vote of the four independent senators was the Government's agreement to remove the tying of $400 million dollars of new funding to requiring universities to offer Australian Workplace Agreements (AWAs). The clause in the bill now reads, "the university may offer AWAs in accordance with the Workplace Relations Act 1996" rather than "must offer".
Additional principal concessions made by the Government, included increasing the Higher Education Contribution Scheme (HECS) repayment threshold to $36,184 by 2005-06, reducing the number of domestic full-fee-paying places in a course from the originally proposed 50 per cent to 35 per cent, and to review indexation of university funding.
On the other hand the independent senators voted with the Government to allow universities to raise tuition fees and to reject an Opposition amendment for an extra 20,000 new student places per year and rejected safeguarding university autonomy and academic freedom thereby opening the way for potentially crude and self-serving governmental micromanagement of university governance and curricula.
Labor's shadow science minister, Senator Kim Carr, pointed out "the bleedin' obvious" – the bill did nothing to fix the fundamental problems universities face. We can now await with bated breath the outcomes the government will institute as a result of the coming report from the National Research Infrastructure Taskforce coupled with the recently released Mapping Australian Science and Innovation – Main Report.
Perhaps we ought to note in passing the OECD-Review of Swiss Tertiary Education Policy 2001/2002

published in February 2002, it allows for interesting, sometimes useful, comparisons.

Australia to Join Missile Defence Research, or Don't Bother Us With Facts We've Decided. (December 4, 2003)
Perhaps the Bush administration is offering a large cash incentive or the equivalent, or the newly anointed Leader of the Federal Opposition, Mark Latham's language in regard to the Governments' relationship is understating matters, because Federal Cabinet has decided to accept the US invitation to take part in research on destroying long range missiles in mid-air.
Back in March the Prime Minister, John Howard, suggested that Australia should take an active interest in the missile defence system being pushed by the Bush administration. Now according to our Minister for Defence, Robert Hill:
It's missiles being launched from land or from sea to defeat a ballistic missile that's been fired - to defeat it either in the launch phases, the cruise phase, or on re-entry into the atmosphere.

The technology is already there to do it.

The exercises that are taking place have been successful on land and on sea.
Senator Hill, You must be kidding, or have you inside information that between the middle of March and the beginning of December dramatic technological breakthroughs have been accomplished. Perhaps you've forgotten or your staff hadn't briefed you but...
Undersecretary of Defense Pete Aldridge (2iC to Donald Rumsfeld) assured the Senate Armed Services Committee on March 18 that a rudimentary missile defence in Ft. Greely Alaska would be 90 percent effective in stopping North Korean ballistic missiles.

Committee members voiced their skepticism, and the ranking Democrat, Carl Levin (D-MI), suggested Aldridge go back and redo his sums.

With homing beacons on the missiles success rate is 62%.

No matter; the Pentagon plans to deploy 10 interceptors in Alaska.

Secretary Rumsfeld argues that missile defence is so important the US must deploy while tests continue. There is no indication when tests eschewing homing beacons will commence but they are promised.
Oh and if that isn't enough, remember that report?

"What report?"

The one TFW reported on in July this year,

American Physical Society Study Demonstrates Infeasibility of US Missile Defence Strategy.

As one physicist who read the report put it, 'Even if it would work it wouldn't work, but it won't work.'

But then what would physicists know compared to Cabinet ministers.

Physicist = An individual engaged in one of the enabling sciences and in Australian universities belonging to an endangered species but nearing extinction.

MIT professor of physics Daniel Kleppner, co-author of the report, commented in part, "Few of the components exist for deploying an effective boost-phase defense against liquid-propellant ICBMs and some essential components would take at least 10 years to develop. According to U.S. intelligence estimates, North Korea and Iran could develop or acquire solid-propellant ICBMs [which have a shorter intercept window] within the next 10 to 15 years. Consequently, a boost-phase defense effective only against liquid-propellant ICBMs would risk being obsolete when deployed."

The report is available is full at http://www.aps.org/public_affairs/popa/reports/nmd03.html
---

Rumsfeld Wins Foot in Mouth Award but Should CSIRO's Geoff Garrett Have Been Considered? (December 4, 2003)
Obfuscation is a fine art. Done well those being duped hardly realise it. Done incompetently it's blatant and can be hilarious. Below are two remarkable examples.
US Secretary of Defence Donald Rumsfeld on the US hunt for weapons of mass destruction in Iraq.

Reports that say something hasn't happened are always interesting to me, because as we know, there are known knowns; there are things we know we know. We also know there are known unknowns; that is to say we know there are some things we do not know. But there are also unknown unknowns - the ones we don't know we don't know.

CSIRO Chief Executive Geoff Garrett replying to The Australian's Dorothy Illing about how the national research priorities fitted with CSIRO's plans and priorities.

The process kicked off last year; the processes are continuing; and we're much a part of that process. There have been some process flaws. But in any developing process there are going to be glitches. But now it's back on the table with a significantly consultative ongoing process.

---

Two Reports; One Telling it Like it is: Australian Science and Technology at a Glance 2003. (December 2, 2003)
On November 28th the Minister for Science, Peter McGauran, and the Minister for Industry, Tourism and Resources, Ian MacFarlane launched The Australian Government's Innovation Report 2003-04. It updates the government's aims and vision for Australian innovation and details "the progress and achievements of government science and innovation initiatives and programmes" and outlines the governments prioritisation. It focuses on numerous examples. It does not, however, shed much insight on our comparative performance.
The second report published that day is a very different matter – in 87 pages of graphs and tables Australian Science and Technology at a Glance 2003

allows comparison of just how we're doing relative to our cohort nations and how we've progressed over time. It is an invaluable reference. click on the two thumbnails below for just two examples.
| | |
| --- | --- |
| | |
| Gross Expenditure on R&D – by sources of funding, 1986-87 to 2000-01 | Australia's number and share of scientific publications from 1981 to 2002 |
In the case of GERD there is a dramatic levelling off of funding which coincides with the Coalition's assumption of government in March 1996. While less dramatic and allowing for the time for scientific publications to be submitted, accepted and published, the same is seen for publication share.

Will Dr Nelson's Mapping Exercise Lead to Just Another Discarded Roadmap? (December 1, 2003)
This past Friday Brendan Nelson, the Minister for Education, Science and Training, released the 437 page report Mapping Australian Science and Innovation. In November 2002 the Prime Minister, John Howard, directed Dr. Nelson to undertake a mapping of Australia's science and innovation activities across the public and private sectors. The minister now finds that the
mapping has validated that these initiatives [Backing Australia's Ability] have been appropriately targeted. There are areas where we may be able to do better, such as the adequacy of research infrastructure, our commercialisation performance and enrolments in high-school science subjects. The Government has actions in train to examine these issues in more depth. As a factual document, this report will help inform the Government's deliberations on future strategic directions for Australian science and innovation, along with other key reviews and evaluations of Backing Australia's Ability initiatives. All this work is being oversighted by the Science and Innovation Committee of Cabinet. It is through this process that the Government is developing its future science and innovation policy agenda.
It is of inestimable comfort to know, "The Government has actions in train to examine these issues in more depth."
Fully ten years ago (August 1993) the National Board of Employment, Education and Training reported to the then Minister for Employment, Education and Training, Kim Beazley, on Higher Education Research Infrastructure and concluded that it was in urgent need. The Board recommended an immediate increase of $167 million to the existing Commonwealth funding of $456 million (figures updated to 2002 dollars) – a 37% increase. It should be kept in mind that this was the amount that would have been required to maintain university research infrastructure of the 1995 university system let alone improve it, i.e. the year the changes were recommended to commence. The Keating Labor Government was replaced by John Howard's Coalition in March 1996. The Board's recommendations were all but ignored and here we are 8½ years later and Dr Nelson, having just finished a mapping exercise, is waiting on his report from the National Research Infrastructure Taskforce so that he and Cabinet can begin to consider what they might do.
Gives you a nice warm feeling that the government really cares about the state of our universities as the foundation of a knowledge economy.
---