Dan Butnariu  (1951 - 2008)
<![if !vml]>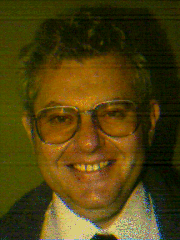 <![endif]>
Our Friend and colleague Professor Dan Butnariu has passed away on July 4,
2008.
Dan was born in Hirlau, Romania on February 1, 1951. He studied at
University 'Al. I. Cuza' in Iasi, received his PhD in 1980 under Irinel
Dragan, and continued to teach there until 1983. He immigrated to Israel in
1984, and was a post-doctoral fellow at the Weizmann Institute of Science
until 1986, when he moved to the University of Haifa. Dan was chair of the
Department of Mathematics in 1997-1999, and has held visiting positions in
Linz, at the University of Texas, in Rio de Janeiro, and at CUNY. An active
researcher in various fields of applied mathematics, he published over 70
papers in approximation theory, convexity, operator theory, game theory,
fuzzy topology, and mathematical economics. Dan had a number of graduate
students, and served on the editorial board of several journals. He was a
member of the AMS since 1985. He is survived by his wife, daughter,
grandson, and mother.
Please follow this link for Dan's publication list and online available
papers:
http://math.haifa.ac.il/dbutnaru/publications/crono-pub-lst.html
The main page of his personal homepage is: